Скачать Dead Tide VII: La Isla de las Hadas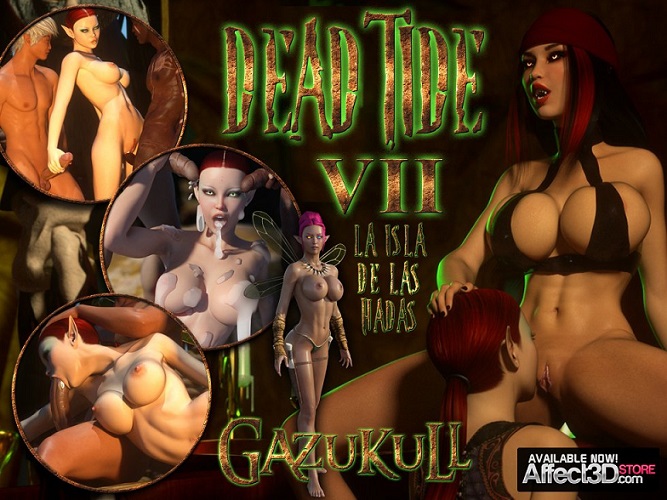 Оригинальное название игры
: Dead Tide VII: La Isla de las Hadas
Год выпуска игры
:
2016
Язык интерфейса игры
: Английский
Лекарство
: Не требуется
Жанры игры
:
3DCG
,
Animation
,
Anal
,
Big Ass
,
Big Breasts
,
DP
,
Futanari
,
Huge Cock
,
Monster
Коротко об игре
:
"Gazukull's beloved Dead Tide series is BACK
,
and his pirate crew of lovable misfits is at it again
,
fucking their way to plunder! In this exciting chapter of the Dead Tide saga
,
the Dread Pirate Queen Jessenia brings her ship the Black Pearl Necklace to the fabled Island of the Faeries. While Ariella the former mermaid (now Mer-Slut) and Gibonotik (a reanimated skeleton) explore the finer points of pornographic literature
,
Jessenia has need of an audience with the Faerie royals of the island
,
and sends Ariella and Gibonotik ashore to seek out and retrieve the reclusive King and Queen of the Faerie-Kingdom. ""Do whatever you have to do
,
just get them here."" ~Jessenia But this island is not ruled by the Fae-Folk alone. The Faerie King has dangerous enemies who must be vanquished before he dares leave his realm
,
and Gibonoitk and Ariella are just the type of expendable nobodies he needs to get the job done! Not to spoil it for you
,
but there will be some Class A deep dicking involved. Also
,
a magic Strap-On... "
Системные требования
:
Windows Only
,
HDD 1 Gb.
Скриншоты