Скачать Vittoria Dolce - Dark Chamber of Anal Filling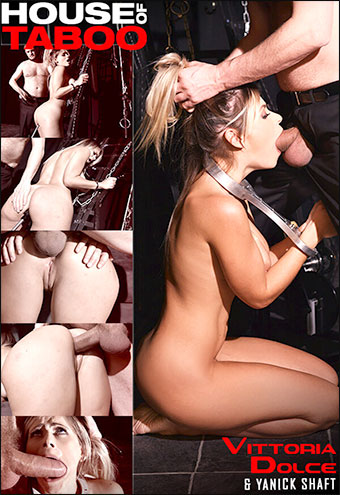 Оригинальное название порно видео
: Dark Chamber of Anal Filling
Год выпуска видео
:
2018
Видео выпущен
: USA / DDFNetwork (HouseOfTaboo)
Качество видео
:
SiteRip
Продолжительность ролика
: 00:21:39
Жанры порно ролика
:
Rough Sex
,
BDSM
,
Fucking Machine
,
Bondage
,
Anal
,
Hairy
,
Big Tits
,
Deep Throat
,
Oral
,
Blowjob
,
Cum on Face
В ролике снимались
:
Vittoria Dolce
,
Ian Scott (as Yanick Shaft)
Коротко о порно видео
:
Dominant Czech stud Yanick Shaft gives his submissive babe the royal BDSM anal orgasm treatment she deserves in today's fetish hardcore porn by DDF Network. This brand new House of Taboo ass fucking scene and BDSM nude pics series gives you all that spanking you've been waiting for! Watch that long-haired blonde Ukrainian bombshell Vittoria Dolce getting spanked and fucked in chains by a sex machine. The 4K fetish porn heats up when Yanick Shaft starts slapping her naked butt with a whip and makes that horny milf moan while chained to a metal structure in his basement. That robotic dong fucks her shaved pussy over and over again while he adjusts its speed and intensity with a remote control. Soon
,
he crams her insatiable mouth with his enormous dick and penetrates her deep throat to lube up his thick prick for some absolutely breath-taking ass fucking! He bangs her hard
,
makes her moan ecstatically and orgasm multiple times. Then
,
he finally blows that load of white BDSM spunk right in her gorgeous face!
Скриншоты